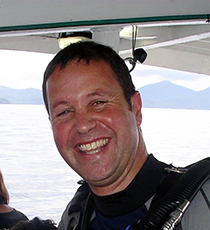 About Dr Lourens A. de Kock
Dr Lourens de Kock is a medical consultant with a special interest in occupational health care and diving, aviation and shipping medicine.
He received his medical degree from the University of Free State and went on to complete an honours degree in diving medicine, as well as a Diploma in Occupational Health from the University of Stellenbosch.
Dr de Kock is a keen outdoorsman and enjoys camping and touring in his spare time. He also enjoys scuba diving, body boarding, cycling and hiking.